Yolandi Schoeman, Founder at The Ecological Engineering Research Institute and the Baoberry Centre for Innovation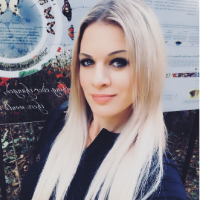 I am a globally recognized innovator in Ecological Engineering that plays a critical role in repairing, designing and building Ecological Infrastructure for the benefit of the environment and the people living in that environment. I am currently heading up the Ecological Engineering Research Institute.
I was part of a Global project team researching Green Infrastructure Globally. This initiative was funded by the Lloyd's Register Foundation and I am working with the University of Arizona and the University of the West of England. I represented Monash South Africa in this regard where I am still a part time lecturer in Integrated Water Resource Management and an examiner on Masters Level programmes.
I was also included in the 2017 Austrian Leadership Program (ALPS) as selected by the Austrian Ministry for European, International and Foreign Affairs that took place during November 2017. Being recognised as an international leading executive. I was selected to be amongst 100 young leading executives globally to take part in this Austrian Foreign Ministry's professional exchange program. Candidates are nominated and selected by Austrian Embassies and Advantage Austria offices around the world. The ALPS program took place in November 2017.
For myself it is all about Ecological Engineering Innovation and Sustainability. I have over 10 years' experience in environmental-, waste and water management, green infrastructure and ecological engineering and has been involved in several innovative and groundbreaking environmental projects. Previous employers include Highveld Steel and Vanadium Limited, CSIR, SANPARKS, Singita Lebombo, Private Game Reserves, Tertiary Educational Institutions and Engineering Consulting Firms.
I am currently a Doctoral Candidate in Civil Engineering (Environmental Engineering – completing end 2018) and have recently completed my second Master's degree in Integrated Water Resources Management (magna cum laude).
I was a runner up in the 2015 Green City Start-Up Challenge and the winner of the 2016 Eco-Logic Eco-Innovation award and also the overall winner of the 2016 Global Cleantech Innovation Programme-SA Programme for Small and Medium Enterprises with my innovation "awetbox". I received the reward as the most promising Women-Led Business in the GCIP-SA 2016 programme for Small and Medium Enterprises. I was a runner up in the International Global Cleantech Innovation Programme 2017. I was named 1 of 200 Mail and Guardian's Young South African's for 2015. I am the founder of various institutions including the Ecological Engineering Research Institute (and companies: Baoberry, Kitaka Spa and BaoPod) where I continue to strengthen networks across Africa towards one common goal: Africa's sustainability.
I have also been recently nominated and have been announced as a finalist in the African Utility Industry Awards in the category: Outstanding Contribution- Water.