LALA BEHARI SUKLA, Research Professor , Siksha 'O' Anusandhan University, Bhubaneswar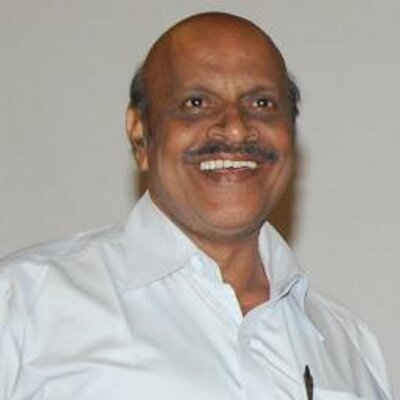 Mr Sukla is at present Research Professor in Multidisciplinary research cell,Siksha 'O' Anusandhan University (SOA University), Bhubaneswar He is also at present Emeritus Professor, AcSIR, New Delhi. He has completed B.Sc (Engg.) in Metallurgy from NIT, Rourkela in the year 1971, M.Tech in Metallurgy from NIT, Rourkela in the year 1973. He has also worked as CSIR-Emeritus Scientist at CSIR-IMMT, Bhubaneswar after superannuation as Chief Scientist on 2011. He has more than 39 years of R&D experience in the area of Algal biotechnology, Bio-mineral Processing , Hydrometallurgy,and contributed over 174 papers in International & National Journals in the area of Bio Science and other related fields.
He has published 4 books & 11 patents and seven students have been awarded PhD degree under his guidance. He is now supervising several students from different Universities for PhD in the area of bioleaching. He has co-edited book on Mineral Biotechnology 2002, Mineral Biotechnology 2007, and Environmental Microbial Biotechnology (SPRINGER) 2015, Applied and Industrial Biotechnology (IAEBI) 2015. The books have been widely acclaimed by the readers in the field. y of Science, Poland and Stolberg Engineer Beratung GmbH Germany.
Mr. Sukla is the recipient of several prestigious awards that include Prof. S.R. Vyas Memorial Award for the year 2010 by Association Of Microbiologists of India (AMI) towards his significant contribution for the Development of Microbiology in India, IIME Mineral Beneficiation Award: Academic / R&D for the year 2009 for his outstanding professional contribution to Mineral Engineering and Sita Ram Rungta Memorial Award – 2007 of the Society of Geoscientists and Allied Technologists ( SGAT) for the year 2007 for outstanding work in the field of bio-mineral processing.
Mr Sukla has become Editorial Board Member of Scientific Reports, a journal from Nature Publishing Group, the publishers of Nature .

Asian Education Awards 2021 honors Prof.Lala Behari Sukla for best Professor of the year in recognition of his continuing Excellence in Education on 10th Apri 2021.

Prof.Sukla has been named in the world ranking of top two percent scientists, drawn up on the basis of a subject-wise analysis conducted by Stanford University, USA(My rank is 328 in the area of Mining & Metallurgy).