Urban Wetland in Heart of Adelaide Wins Australian Sustainability Award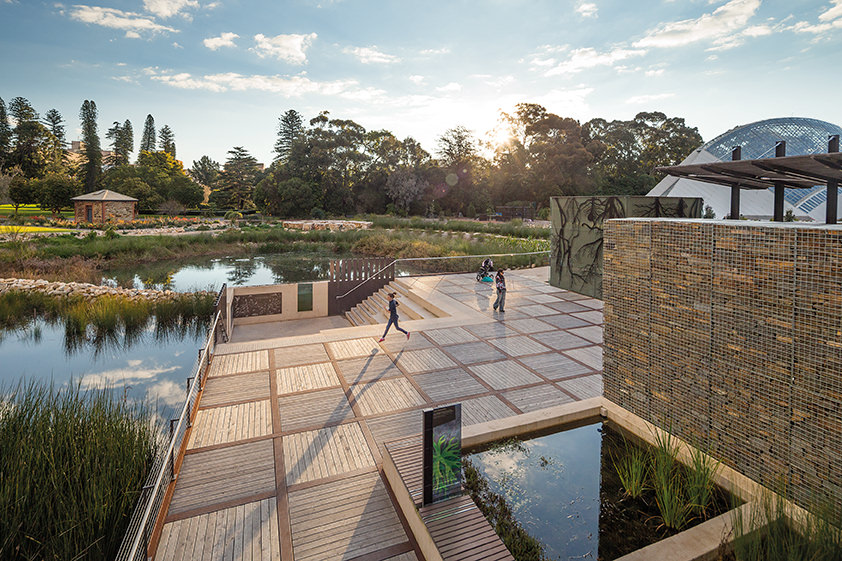 Designed by Australian landscape architecture and urban practice firm TCL, Adelaide's Botanic Gardens Wetland has won the 2017 Sustainability Award for Landscape and Urban Design.
Located in the south-east corner of the Adelaide Botanic Gardens (ABG), the Wetland is a highly urbanised waterway near the centre of Adelaide.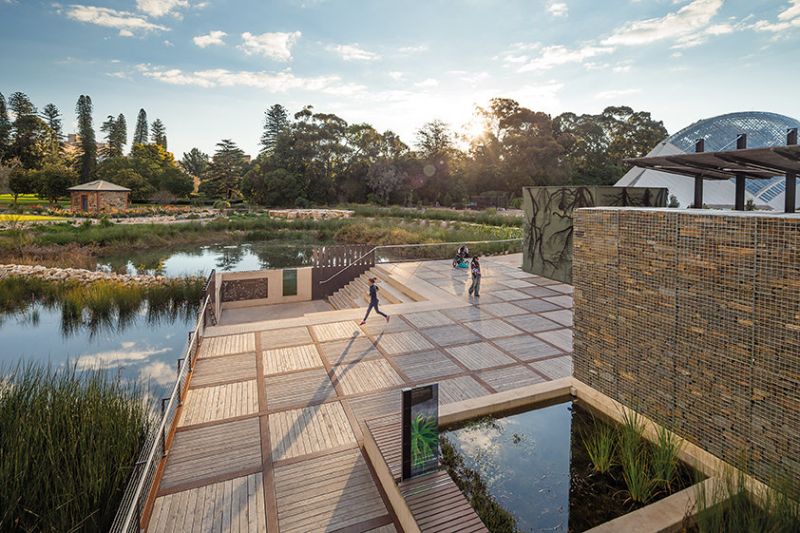 Initially tasked with creating an interpretation of the wetland, TCL expanded the brief to create an experiential place with playful rather than static elements that would allow people in the city to interact with the environment for a more hands-on, educational experience.
The Wetland is designed to ameliorate flooding, purify polluted stormwater runoff, is the source for an Aquifer Storage and Recovery system and provides habitat for wildlife. In addition The Wetland now holds about 20,000 plants, mostly Australian, with majority native to the state and some rare and endangered plants grown from seeds collected by the South Australian Seed Conservation Centre.
"The Wetland creates an environmentally sustainable precinct, as well as an immersive, educative, aesthetic and sensorial landscape, one that allows a greater understanding in order to care more deeply about our present and future use of one of our most precious assets – water," said TCL Director, Damian Schultz said.
Read full article: Canadian Architect