Study Reveals How Salt Water Impacts Wetlands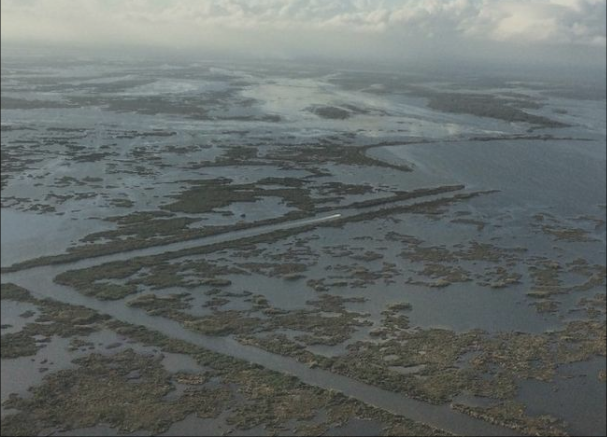 A new study by Louisiana scientists indicates that exposure to salt water leaves coastal wetlands less capable of battling sea level rise.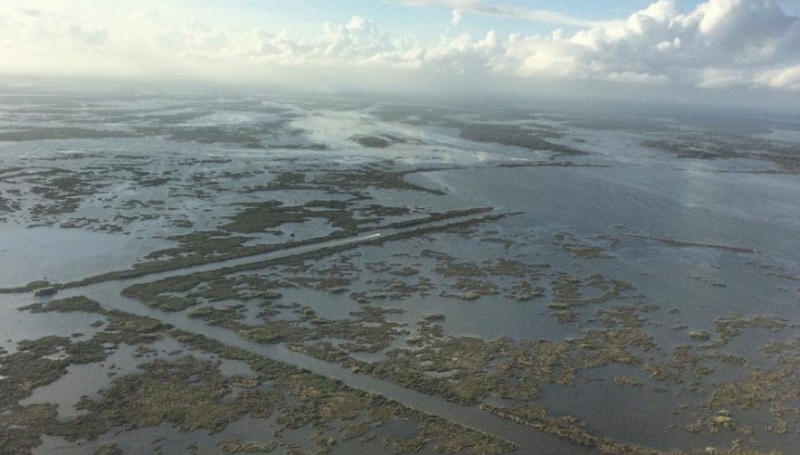 The paper, produced by scientists at the Baton Rouge-based Water Institute of the Gulf, has implications for Terrebonne and Lafourche, where freshwater marshes have long suffered erosion partly because of saltwater intrusion from the Gulf of Mexico.
"Our coast is going to continue to change whether due to climate change or restoration efforts. Results of this study add to the knowledge base in preparing for that future," Melissa Baustian, a researcher with the institute and the study's lead author, said in a news release.
Other authors of the report include researchers from the U.S. Geological Survey, Gulf South Research Corp., Coalition to Restore Coastal Louisiana and the Department of Earth and Environmental Sciences at Tulane University. The paper was published in the latest edition of Wetlands, a peer-reviewed journal of the international Society of Wetland Scientists.
Coastal wetlands depend on the annual cycle of birth and death of plant material to help build up soil height, researchers said. The process is necessary for the land to stay ahead of relative sea level rise caused by sinking land and rising waters.
As salt rises in the wetlands, the research found, the amount of organic carbon in soil that can accumulate as a buffer against sea level rise decreases.
That also means freshening of certain wetlands with coastal restoration projects such as sediment diversions planned for the Mississippi and Atchafalaya rivers, or even additional rainfall, can help marshes regain some of this organic storage ability, researchers said. And that might give the wetlands a greater buffer against succumbing as quickly to higher water levels.
Such river diversions are included as part of the latest draft of Louisiana's Coastal Master Plan, which is scheduled for a public hearing Jan. 24 at the Houma-Terrebonne Civic center, at Barrow Street near La. 311. An open house is scheduled for 3:30-5:30 p.m., followed by a two-hour presentation and public hearing.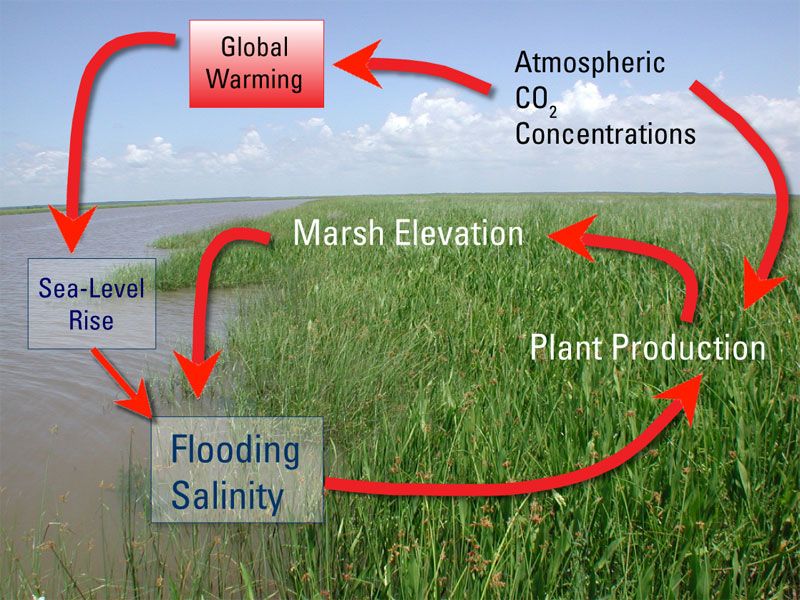 Louisiana's coastal marshes accumulate an estimated 5.9 billion pounds of organic carbon, the weight of nearly eight Empire State Buildings, every year, a notable fraction of the world's yearly total, researchers said.
Over the years, scientists have blamed the erosion of the state's coastal wetlands on levees that cut off fresh river water that once nourished then, oilfield and navigation canals that allow salt to enter the marshes, rising seas and the natural sinking of land.
The study looked at accumulation of organic plant material at 24 marsh sites in southeast Louisiana across four marsh types - fresh, intermediate, brackish and salt. Soil cores were collected and used to look at bulk density, total carbon and growth rates of the sites. Those figures were compared to annual measures of sat water from 2000 to 2015.
The average accumulation rates of live and dead vegetation, soil carbon accumulation, were almost the same among the marsh types, the study found. But differences were seen when compared to salt levels. Using regression analysis - a way to look at cause and effect of one variable against another - the study found that the higher the average yearly salt levels became, the lower the short-term total carbon accumulation rates.
"Evaluating all marsh types, from fresh to saline, for these kinds of impacts is essential to understanding how Louisiana's marshes respond to changing conditions," Baustian said.
Source: Houma Today