More Pumping Could Harm Wetlands, Nestle's Study Suggests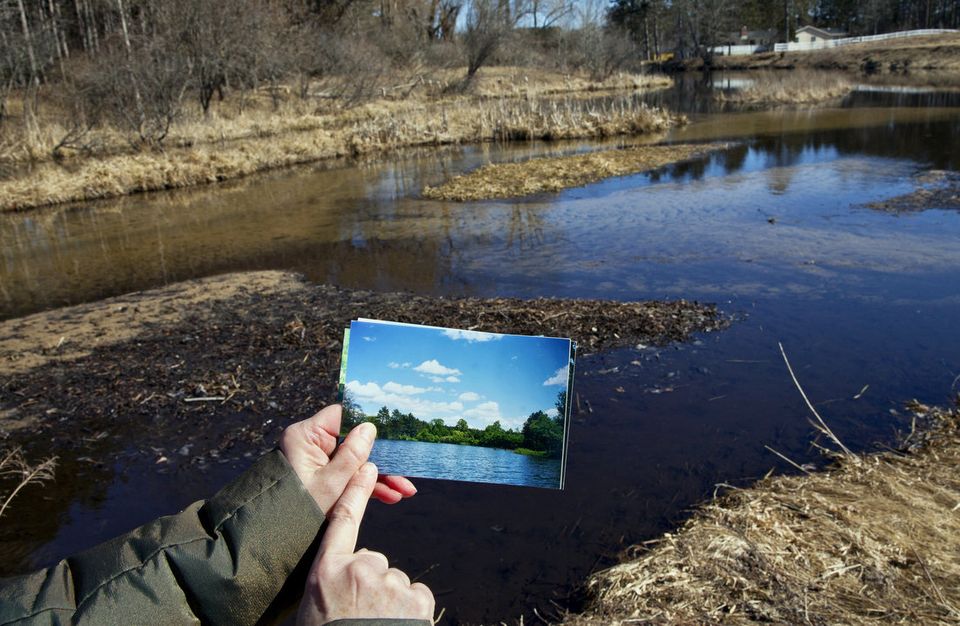 Nestle Ice Mountain may be underestimating the impact increased water extraction from its production well near Evart would have on nearby wetlands.
This is according to the company's own early aquifer test data.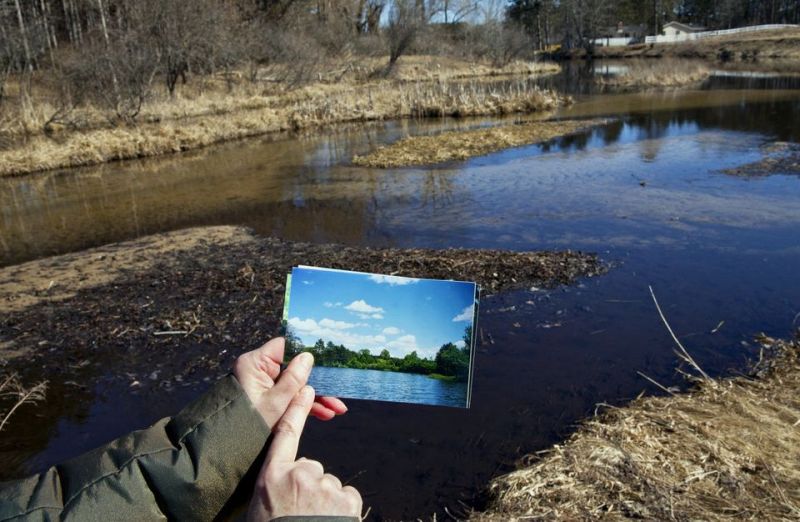 Nestle Waters North America is seeking Michigan DEQ permission to increase pumping capacity on Well 101 near the headwaters of Chippewa Creek in Osceola Township. (Cory Morse | MLive.com)
Nestle predicts no "measureable effects" on wetland ecology from an increase in withdrawal from its well, but that claim is called into question by a 17-year-old survey data obtained from the Michigan Department of Environmental Quality by MLive through the Freedom of Information Act.
According to a seven-day, three-well aquifer pump test conducted in August 2000 by the environmental engineering firm Malcolm Pirnie, Nestle's White Pine Springs Well No. 101 in Osceola County sits atop an underground aquifer system that exhibits greater hydrologic connectivity to surface wetlands than the company disclosed in its permit application.
The weeklong pump test, performed when Nestle was originally exploring Michigan for natural springs to capture for bottling, indicates the ground under the well features a "leaky aquitard" -- an esoteric geology term for a layer of earth that is just permeable enough to allow significant amounts of water to move between aquifers above and below it.
Scientists who have reviewed Nestle's application say a leaky aquitard indicates that wetlands which Nestle claims are "perched" above the water table and couldn't be drained by water extraction are, in fact, likely to be harmed.
The potential impact on wetlands is the "clearest weakness in the documentation provided to the state and we've got really good law on it," said Chris Grobbel, a Traverse City environmental consultant who first obtained a copy of the study years ago during the discovery phase of the original Nestle lawsuit in Michigan.
Nestle is asking the state of Michigan for permission to increase the baseline withdrawal rate for its production well in Osceola Township from 150- to 400-gpm, an increase the company claims is sustainable and won't harm the environment. The request has been met with fierce opposition and calls for denial by the DEQ, which is still reviewing the permit application. The DEQ has received almost 50,000 comments and extended public comment on Nestle's application several times since it was first reported by MLive in October.
In the application, Nestle claims a 167 percent extraction increase may cause an "incremental effect" on water levels in five nearby wetlands, but it's "not expected to cause adverse ecological effects." Additionally, average water levels in two Muskegon River spring-fed tributaries would "decline only minimally;" not more than might be expected from natural stream stage variability.
Read more: Michigan Live