Migratory Bird Wetland Park on the Airport
Australian Architectural firm McGregor Coxall has won a competition to design a wetland bird sanctuary in Tianjin, China. The winning entry will be the world's first migratory "bird airport."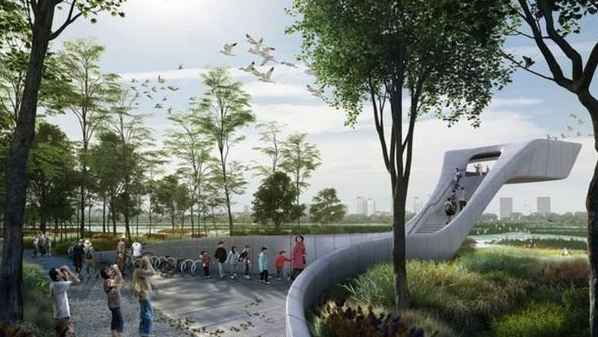 Visitors to the bird airport can use the observation pods to view the migratory birds in flight;
McGregor Coxall
The park design competition was co-launched by the Asian Development Bank and the Port of Tianjin in response to the increased loss of critical bird habitats and declining shorebird populations in the East Asian-Australasian Flyway (EAAF), reports Architect.com.
The McGregor Coxall Bird Airport
The EAAF is a major migratory bird flyway that extends from within the Arctic Circle through East and South-East Asia, to Australia and New Zealand, encompassing 22 countries. An estimated 50 million migratory birds make use of the EAAF every year, moving from breeding grounds to non-breeding areas, including intermediate resting and feeding places.
The McGregor Coxall Bird Airport project will span 60 hectares (148 acres) and is designed to support the needs of more than 50 migratory bird species in three different water habitats, including an island lake that will have shallow rapids, a reed zone, and mudflats.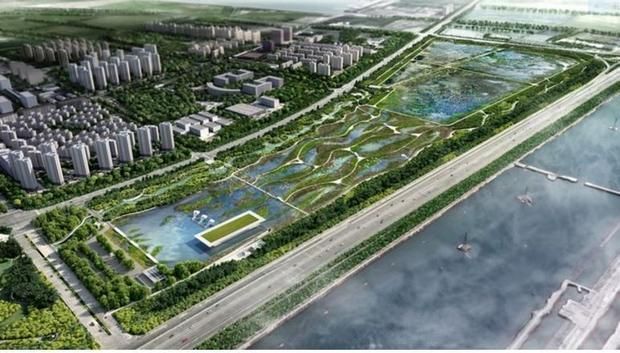 Note the green-roofed education and research center, called the Water Pavillion, at the lower left of the image. The three observation pods are right in front of the center.
McGregor Coxall
A high-tech green-roofed education and research center called the Water Pavillion will allow the expected 500,000 visitors annually to not only learn about the migratory birds but view them through digital cameras inside 14 bird hides.
A walkway outside the center will lead to three observation pods so visitors can watch the birds in flight.The design of the project makes use of renewable energy to move recycled waste water and harvested rainwater through the wetlands. Adrian McGregor, CEO and lead designer of McGregor Coxall explained the inspiration for the design f the wetlands park to Inhabitat.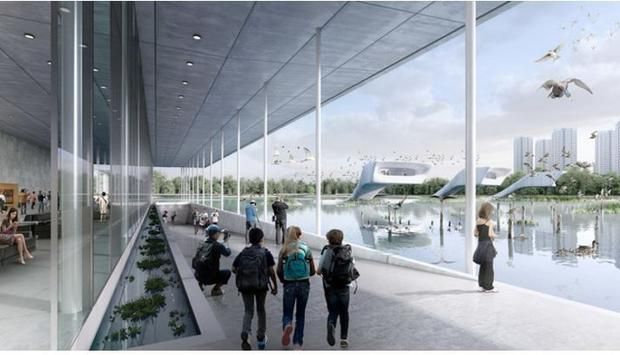 Inside the Water Pavillion. The observation pods can be seen outside.
McGregor Coxall
DeZeen reports that the project is being incorporated into China's national Sponge City as a pilot project. It's a program that uses permeable materials and green spaces to prevent flooding in the country. The sponge city project is just one of many flood schemes being started around the world to mitigate the impacts of global warming.

Read more at: Digital Journal