Delivering Water to Coorong, Lower Lakes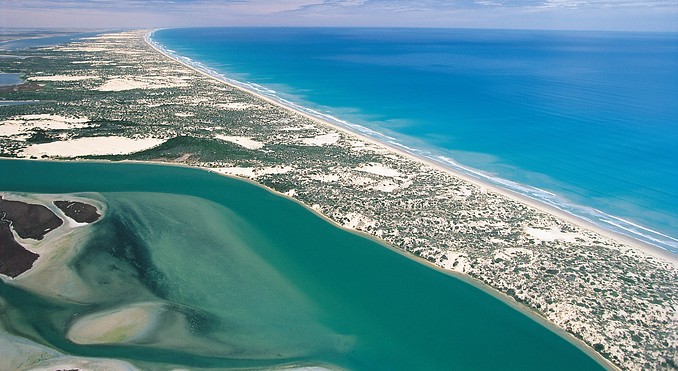 Water flows have been listed as a priority for the Coorong and Lower Lakes to allow native fish to move between the sea and freshwater, and maintain the natural habitat
The Murray-Darling Basin Authority has released its annual watering priorities, as dry conditions are expected to continue across the basin. The Coorong, Lake Alexandrina and Lake Albert make up one of Australia's largest wetland systems at a total of 142,000ha. The authority has identified the area as an important feeding habitat for international migratory waterbirds, and for managing salinity.
Delivering water in the Coorong, Lower Lakes, through to the Murray Mouth is believed to:
Connect the River Murray to the Southern Ocean
Maintain seasonal flow for migratory fish movement
Improve habitat, maintain salinity and the Ruppia tuberose aquatic plant, water quality in the Lower Lakes, and export salt out of the basin
Support food sources including insects, crustaceans, mites, molluscs and worms.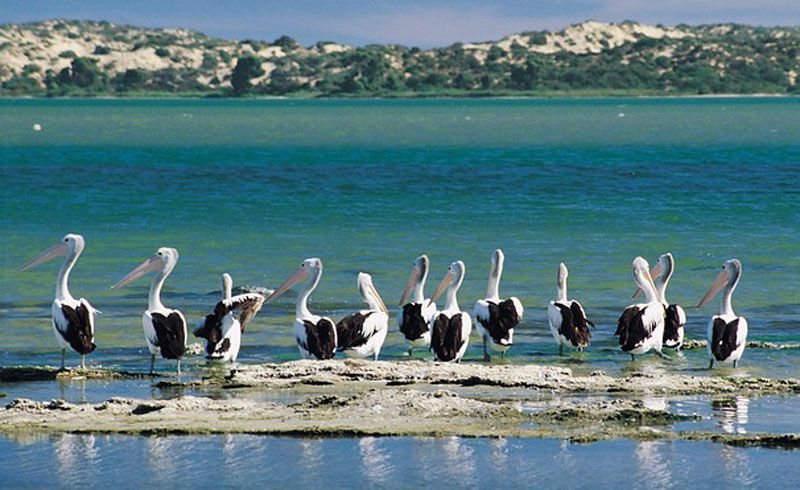 Dry conditions over recent years have led to a continual fall in the volume of water flowing through South Australia.
In 2010-11, more than 15,000 GL of water arrived in the River Murray in SA, compared with 2446 GL recorded in the past year.
The delivery of planned environmental water flows between 2013 and 2015 has led to the increase of Murray hardyhead and other native fish in Lake Alexandrina.
Fish including congolli, lamprey and common galaxias were also able to move through the barrages from the Lower Lakes into the Coorong and Southern Ocean, with some lamprey detected in the River Murray.
A flow of water will facilitate migration and maintain the growth of the Ruppia tuberosa aquatic plant — an important food source for waterbirds and fish.Traditional owners have supported maintaining connectivity and say "removing barriers to native fish movement" to maintain connectivity is important to them.
It is the fourth time annual water priorities have been set — with South Australia's building on priorities listed since 2013 — and Basin Authority spokesman Colin Mues said it was to ensure rivers and wetlands maintain their functions and resilience.
"Using water strategically supports the survival of native plants and animals in dry times, and means they can bounce back in wetter times," he said.
"We've identified priorities that support the basin-wide indicators of river system health: native plants, waterbirds, native fish, and flows and connectivity."
Up to $200 million has been invested into the Coorong, Lower Lakes and Murray Mouth recovery project by the Australian Government's Water for the Future initiative over 10 years.
Through the Murray-Darling Basin Plan, annual 3200 gigalitres of water flow will be secured by 2024 for the benefit of the River Murray environment, its wetlands, floodplains, flora and fauna.
A spokesman for River Murray Minister Ian Hunter said environmental water holdings (including those recovered by The Basin Plan) "are quite separate from the water available for irrigation and are specifically made available to protect and restore healthy rivers and wetlands".
Source: The Advertiser