$60M from N.J. to aid North Jersey Rivers, Wetlands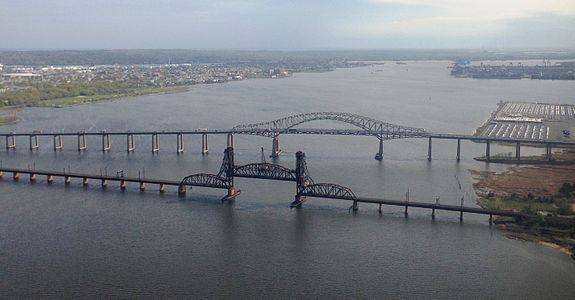 Projects to restore wetlands and increase public access to parts of the Hackensack River, Newark Bay and the Passaic River will benefit from $60 million in competitive grants the Christie administration is making available to local governments and non-profit groups.
The money comes from a $190 million settlement the state reached in 2014 with the Occidental Chemical Corp., which had inherited responsibility for cancer-causing dioxin dumped into the Passaic at Newark during production of Agent Orange, the Vietnam War-era defoliant.
The $50 million set aside for parts of the Hackensack and Newark Bay could be used to buy land and construct facilities to enhance public access to the rivers and bay, including public parks and walkways. The remaining $10 million for the Passaic and its tributaries below the Dundee Dam at Garfield would fund projects that create or restore freshwater wetlands and improve access to the river.
"We're definitely looking into it," said Bill Sheehan, the Hackensack Riverkeeper. "If there's going to be money available for restoring wetlands, we want to make sure it gets into the right hands for the right kind of restoration work."
The Passaic grants would range from $500,000 to $3 million. The Newark Bay and Hackensack grants would range from $500,000 to $25 million. The state Department of Environmental Protection will review the grant applications, which must be submitted within 60 days. The agency is holding an informational workshop from 10 a.m. to noon on June 29 at Rutgers University's Newark campus.
The $190 million settlement with Occidental was the culmination of nearly a decade of litigation between the state and numerous companies linked to decades of pollution in the Passaic. The money was meant to compensate the public for lost or damaged natural resources and went beyond what companies must pay for actual cleanup of the river.
When the Christie administration decided to use the bulk of the settlement money to cover budget needs rather than for river restoration projects, environmental groups and others called the decision an insult to residents along the Passaic and those who fought for the cleanup. The DEP countered that the money would help repay the state for years of costly litigation and for work it had already done to start cleaning up the Passaic.
In March, the federal Environmental Protection Agency announced final plans to address the pollution in the lower eight miles of the Passaic from Belleville to Newark Bay, a nearly $1.4 billion project to dredge 3.5 million cubic yards of sediment contaminated with cancer-causing dioxin, PCBs, mercury and other pollutants.
Another 6 million cubic yards of pollution will be left in the sediment and capped.
Source: North Jersey