4 Graphs - Wetlands Disappeared and Flooding Increased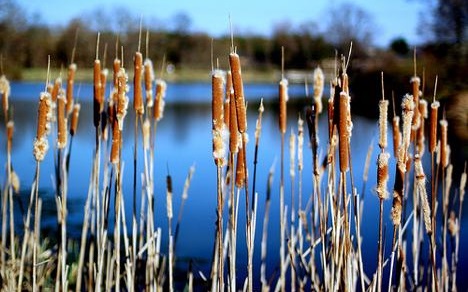 Chennai's wetlands have dwindled from 80% in 1980 to just 15% in 2010, finds a study in progress.
Even as environmentalists and activists seek government's intervention in reducing the devastating impact or rampant concretization in Chennai, as see during the December 2015 floods, a study in progress shows how Chennai's wetlands have dwindled from 80% of the city area in 1980 to just 15% in 2010.
Encroachment of wetlands and water-bodies is said to be the main reason for Chennai's flooding woes.
The study by Prem V of CareEarth Trust, which is now under progress, also shows that areas in Chennai which were the worst hit in December 2015- like Tambaram, Valasaravakkam, Alandur and Adyar – were also the areas where the water bodies were encroached upon the most.
From an 80%-20% split in 1980 between wetland and built-up area in the city, wetlands were reduced to 51% of city's area in 1991, to 32% in 2000, and just 15% in 2010. In 2016, the wetlands share of the city's area could be even lesser.
The built-up area of the city was 47.62sqkm in 1980 and wetlands were over 186.30sqkm. In 2010, as the city grew, the built-up area was at 402.10sqkm and the wetlands just 71.05sqkm, the findings say.
It is also interesting to see the growth of urbanization on the maps. As you can see, several smaller water bodies have been replaced with urban structures over the years.
Further, when the worst affected areas in 2015 floods are laid over this map, it clearly shows that the areas where urbanization was high suffered the most.
Buffer areas of a lake are the first casualties of rapid urbanisation.
These buffer areas connected lakes and drained excess water from one water body into another. These channels formed an integral part of a natural flood mitigating system, but over time, with the lakes dry, these were encroached upon, the study said. Also, pastoral land adjoining the lakes acted as floodplains during monsoon. With the channels and farmlands gone, flooding is imminent.
Source: The News Minute